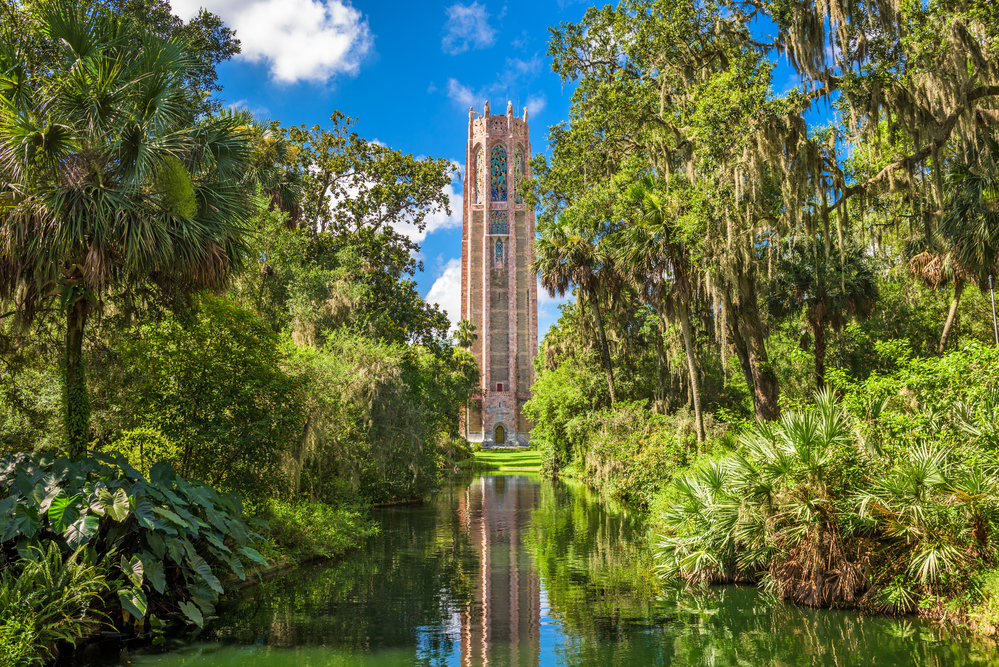 Looking for fun and adventure in the sunny state of Florida? Lake Wales is located in Central Florida and brings history to life with a vintage old-world charm the whole family will love. Whether you are a visitor or a resident, use this list of activities as a guide to make the most of your time spent in the Lake Wales area.

1. Visit The Grave Of America's Oldest Man
After being in Liberia in 1842, Charlie Smith was kidnapped and brought to America at age 12 where he was sold into slavery. He was eventually taken into the care of a man named Charlie Smith where he was treated like a son and given his caretaker's name. Upon the death of Charlie Smith, Sr., Charlie was thought to have traveled throughout America seeking new adventures, including chasing after Billy the Kid as a bounty hunter and performing in the circus.

Charlie died in 1979. In case you haven't done the math yet, that means Charlie died at the ripe ol' age of 137! His final resting place is located in the Woodland Cemetary.

2. Tour Spook Hill
If Charlie Smith has gotten you thinking and in the mood for legend and lore, we've got just the thing for you. Drive to Spook Hill, park at the white line, put your car neutral, and watch as it rolls uphill. What?
Some say that Spook Hill experiences high magnetism, which pulls cars uphill. But, whether it's an optical illusion or the laws of physics have simply forgotten they exist here, Spook Hill will have the whole family rolling with excitement!

3. Experience LEGOLAND
LEGOs meet amusement park rides in this popular theme park that just might become the highlight of your summer. A short 30-minute drive from Lake Wales, LEGOLAND is an absolute must-see! Here, you can expect to find all of your theme park favs including roller coasters and water slides plus professional LEGO creations that are nothing short of astonishing.

4. Say Hi To Mickey & Friends
Speaking of nearby attractions, you can't bring up Florida without thinking about the happiest place on Earth. You guessed it - Disney World is less than an hour from Lake Wales making Lake Wales the perfect location for Disney fans to live! At Disney's theme parks, you will find everything from fireworks and unique rides to wild animals and shows. But, most importantly, you can see your beloved Disney characters come to life! It truly is the most magical place on Earth.

5. Bok Tower Gardens
Nature lovers, if you want to take a day and just kick back and relax with the local wildlife, carve out some time to visit the Bok Tower Gardens. The Singing Tower pictured above overlooks this peaceful 250-acre garden and bird sanctuary. After being given to the American people by a famous publisher and author Edward Bok in 1930, the Bok Tower Gardens began attracting bird watchers and nature enthusiasts from around the globe. Be sure to check the special event listings for the best times to go.

6. Play a Few Rounds at the Lake Ashton Golf Club
If your mantra is "live, laugh, and golf", then you're in the right location in Lake Wales! A mere 15-minute drive from Lake Wales, the Lake Ashton Golf Club offers a challenging and well-managed 18-hole course surrounded by stunning scenery you won't soon forget!

7. Tour the Wonder House
Conrad Schuk was motivated to build this architectural marvel for his wife and nine children after being told he had only a year left to live. This six-story house was created out of his own steel-reinforced concrete blend and boasts many creative and innovative details like air conditioning in the 1920s!

8. Westgate River Ranch Resort
Maybe it's time to book that romantic weekend away you've been talking about since before 2020 (jokingly known as "the year that must not be named" thanks to the COVID-19 pandemic). Well, look no further than Westgate River Ranch Resort. This guest ranch is the perfect combination of rustic flair with modern luxury. Plus, you can dance and sing the evenings away with live music at their rodeo. Yes, you read that correctly! If you have always wanted to see a live rodeo in the Lake Wales area, this is your chance!

9. Pay Your Respects at the St. Anne Shrine
Built in the 1920s by French-Speaking Catholics, the St. Anne Shrine includes a church and several statues resurrected throughout the property. It was built to honor a Canadian saint who was associated with water following the miraculous healing of Canadian man's son who swam in the lake at the location of the shrine.

10. Explore Nature at Lake Kissimmee State Park
If you love to hike and you need to escape the hustle and bustle of the city, look no further than the nearby Lake Kissimmee State Park. There is so much you can see and explore here. Take a relaxing horseback ride or go fishing and paddling in the lake's calm waters. Whatever you choose to do, it's bound to leave you feeling refreshed and rejuvenated.

New to the Lake Wales Area?
First of all, welcome! Central Florida has so many hidden secrets and fun adventures that it's impossible to put them all on one list and we know you will love seeking them out at your leisure. In between educational or exhilarating excursions, be sure to stop by Navarro Medical for your wellness visits and screenings to maintain your optimal health and keep the adventures coming.

New patients are welcome and we accept walk-in appointments. However, scheduled appointments are encouraged to save time. Schedule your appointment today by calling (863) 949-6541 or use our online appointment portal. We look forward to meeting you soon and hearing about all of your exciting plans for summer fun in the Lake Wales area.