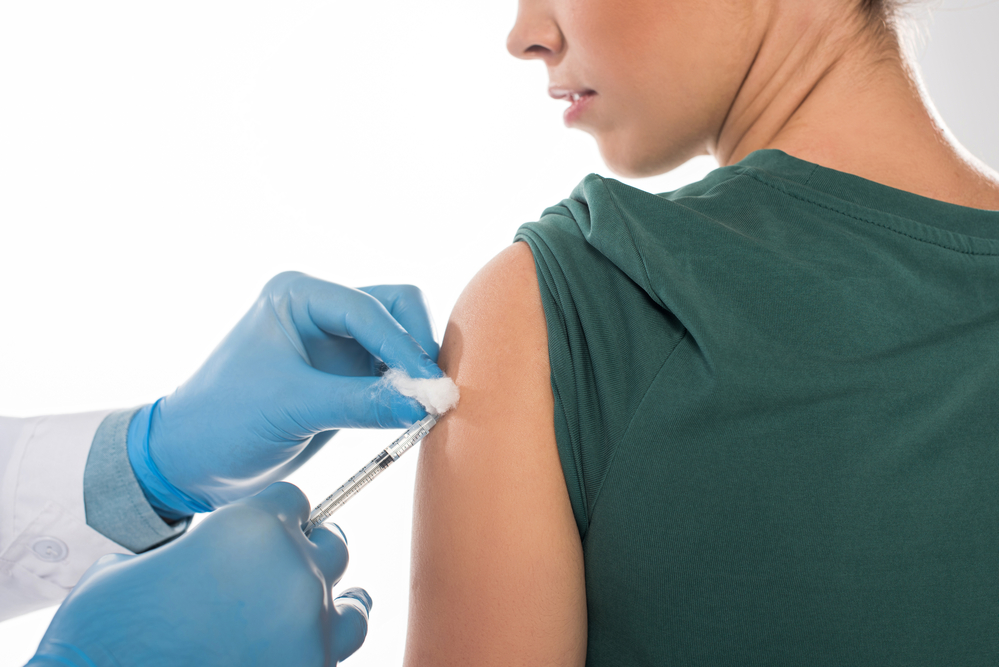 If you are struggling between getting vaccinated or risking a potentially serious disease, these top seven reasons doctors often recommend getting vaccinated may help you put your mind at ease. Perhaps you are on the fence about getting your COVID-19 or flu vaccines this year or maybe you are a new parent trying to decide if you should vaccinate your baby. There are many myths and misinformation being spread across the Internet about vaccines that can create confusion. As a result, it is often best to stick with what is known like these seven facts.
Vaccines are Considered Safe and Recommended by Leading Health Officials
As you may imagine it is no easy task to introduce a new vaccine to the general public in the United States. Before being approved by the Food and Drug Administration (FDA), all vaccines undergo rigorous testing in a series of clinical trials with specific segments of the population that help determine the effectiveness, proper dosage, potential side effects, and possible impact on one's immune system. Then, once approved, test batches are produced by the manufacturer for continued quality and safety. The results of the testing are viewed by the FDA. These batches must show consistency for three categories: (1) Potency, (2) Purity, and (3) Sterilization.
You may think this is where the safety checks end. However, now, the new vaccine must earn the approval of leading healthcare officials who then share their findings with the members of their organizations. At this point, information about the vaccine is being shared publicly and healthcare professionals begin to suggest the vaccine for most patients as it has thoroughly been reviewed based on thousands of safety tests and quality checks.
Severe Side Effects are Rare
After thousands of volunteers have shown mild to moderate side effects, the chances of having a severe reaction like anaphylaxis are very low. For example, with the COVID-19 vaccine, there is a 1.31 in 1 million chance of going into anaphylactic shock. That said, there are measures in place to monitor for such reactions for a reasonable period of time following the vaccination. Those who are concerned about having a severe reaction should always consult with a primary care physician before moving forward with any vaccine or drug. To that point, there are also possible drug interactions with some medications that should be discussed with your primary care physician prior to the vaccination.
The Risk of a Serious Illness is far Greater Than Severe Side Effects
The purpose of vaccines is to prevent the harmful effects of a very serious and often life-threatening or life-changing disease. COVID-19, for instance, has taken the lives of more than 524K compared to just over 9K who died from complications related to influenza since January of 2020. Until citizens in the United States began to be vaccinated against Diptheria, it was the leading cause of death in children. In other words, there is a far greater risk of getting severe symptoms related to the contracted illness than those resulting from the vaccine designed to prevent such symptoms.
Vaccines Like the mRNA COVID-19 Vaccine are Effective
One's primary reason to get vaccinated is the high level of effectiveness against such harmful pathogens. Take the example of the 524K Americans who have died after testing positive for COVID-19. If all serious COVID-19 complications had been removed from the equation, how many lives would have been saved? Continuing with this example, the level of effectiveness of the three approved vaccines for COVID-19 are 95% for the Pfizer-BioNTech, 94.1% for Moderno, and 65% for Johnson & Johnson's Janseen. This means if all 524K individuals had been vaccinated with the least effective COVID-19 vaccine prior to contracting the virus, it is very possible that 304,600 lives could have been saved. With the Pfizer-BioNTech vaccine or the Moderno vaccine, over 508K may have survived.
Vaccines Protect Others From Many Serious Illnesses
Going beyond the individual, vaccines also help those in your home as well as the community at large. Since vaccines do not prevent viruses from being present in the surrounding area, it is important to protect those who are not eligible for the vaccines due to such reasons as certain medical conditions and age. When one individual is vaccinated, that virus when contracted has a reduced risk of surviving long enough to spread to others. This is often referred to as "herd immunity".
Many Myths Have Been Debunked
Vaccines have been used for hundreds of years in the United States. Benjamin Waterhouse first introduced the notion of a smallpox vaccine to Thomas Jefferson, the Vice President of the United States at that time who a year later became the nation's third President. Therefore, the foundation for vaccines has been laid for hundreds of years with great success! With such a vast amount of proven data, many of the circulating myths have been debunked. If you have a specific question about a popular myth, be sure to consult with your primary care physician to find out if it is cause for concern.
How Do I Know Which Vaccines are Right for Me?
The best way to know which vaccines are right for you and your family is to make an appointment to speak with your primary care physician. If are in the Lake Wales, Florida area, Dr. Navarro of Navarro Medical offers an extensive array of healthcare services in one convenient location. Also, being a Doctor of Osteopathic Medicine, Dr. Navarro offers a holistic approach to your healthcare needs that will provide you with the comfort of knowing you are in great hands at Navarro Medical. Use our contact page to schedule your appointment today!