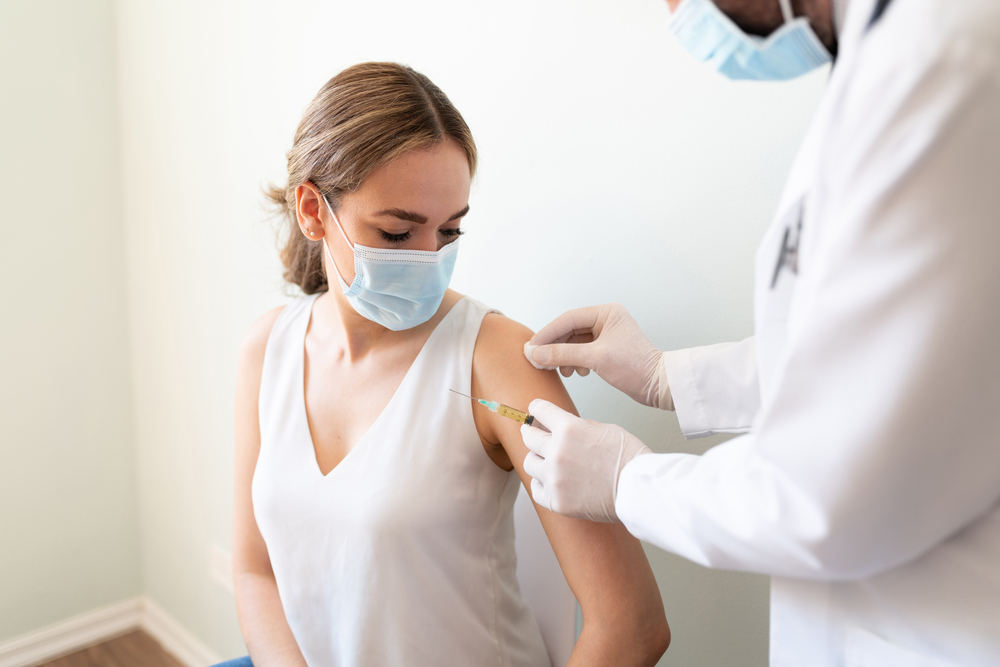 Find out why physicians are encouraging patients to get the COVID-19 vaccine. As Florida enters phase 3 in the vaccination process, you may be wondering if you should be next in line. From safety concerns to how to sign up, we'll give you the answers you need.

Who Makes the mRNA COVID-19 Vaccines??
So far, there are have been two U.S. Food and Drug Administration (FDA) approved vaccines for COVID-19. One is made by Moderna and the other is made by Pfizer in conjunction with BioNTech. There is also a one-dose vaccine being tested by Johnson & Johnson that has not yet been approved for the public.

Will They Give Me COVID-19?
No. There is no weakened virus, dead virus, or laboratory-created proteins being introduced to your body. These two vaccines work by giving cells the blueprint to produce a protein that alerts the immune system to eliminate the potentially harmful pathogen as needed.
Should I Request One Vaccine Over the Other?
Both vaccines have been shown to be highly effective in preventing moderate to severe Covid-19 symptoms in adults across people of varying genders, ethnicities, and ages. Also, both require two injections in order to work, and the reported side-effects are similar as well. Therefore, it is suggested to take whichever is currently offered at your nearest COVID-19 vaccination location.
What are the Reported Side Effects?
With either vaccine, there is a possibility of soreness, swelling, or redness at the injection site, fatigue, headaches, muscle or joint pain, chills, fever, and nausea. The Pfizer vaccine has also been reported to produce swollen lymph nodes and rare incidents of a severe allergic reaction. As a result, a risk assessment is recommended for those who have a history of severe allergic reactions before getting either vaccine.
Are the Vaccines Safe?
In addition to the extensive testing and clinical trials, more than 2 million vaccine doses have been given in the United States. In Polk County alone, over 44,000 and counting have been vaccinated. Symptoms experienced with both vaccines have largely been reported as mild, which is why the Centers for Disease Control and Prevention (CDC) along with medical professionals are considering the vaccines as safe to take for most individuals. That said, if you have questions about the safety of the vaccines based on your health or genetic history, call our office at (863) 949-6541 to speak with us or schedule an appointment.

Who Should NOT Get a COVID-19 Vaccine?
Although the majority of the population will be eligible to take the vaccine as it comes available, there are some exceptions. Those who presently have COVID-19 and have not yet past the isolation phase of recovery should wait to get the vaccine. Also, if you have received antibody therapy within 90 days, it is advisable to wait. Lastly, for those with a compromised immune system, be sure to speak with your physician about whether or not the COVID-19 vaccine would be beneficial. If you do not have a primary care physician yet, Dr. Navarro is accepting new patients and can answer your questions during your initial appointment. To schedule, call (863) 949-6541.

Who is Eligible for the Vaccines in Lake Wales, Florida?
Currently, health care workers, patients over 65 years of age, and residents of long-term healthcare facilities who are at high risk of severe symptoms are able to register for a vaccine. If you believe you fall into the high-risk category and do not meet the present criteria, contact your primary care physician to ask if you qualify for an urgent vaccination.

How do I Register for the COVID-19 Vaccine in Polk County?
When you become eligible to take the vaccine, you can simply register online or call the COVID-19 Vaccination Call Center at (863) 298-7500. Furthermore, on the day of your appointment, residents will need to bring either a copy of a valid Florida driver's license or a Florida identification card. Seasonal residents will be required to bring two of the items listed here.

In short, most individuals are encouraged to take whichever mRNA COVID-19 vaccine is available as soon as possible to help reduce the risk of developing severe reactions to this potentially harmful disease. Dr. Navarro at Navarro Medical is available for initial patient appointments where he can give you more insight into whether the mRNA COVID-19 vaccines are right for you as well as whether or not your medications should be taken near the day of the vaccination. You can set up your appointment for a convenient date and time by calling (863) 949-6541. We look forward to meeting you soon!